Beijing HiLiQi Turbocharger Manufacturing Co., Ltd., founded in 2005, is a trusted and experienced aftermarket brand for precision engineered turbochargers. With the integration of quality materials, advanced facilities and closely-traced assembly lines fused into our products, HiLiQi turbo is the synonym for reliability and high performance, a guarantee of safe, efficient and pleasurable driving experience.
HiLiQi is proud to offer an extensive range of OE-quality turbo alternatives that cover more than 20 world-renowned engine manufacturers such as Cummins, Komatsu, Caterpillar, Daewoo, Detroit, Man, Mitsubishi, and Volvo. Marked by superior quality, competitive pricing, customized support and after-sales services, our turbocharger replacement solutions have acquired the trust of buyers in over 70 countries and regions, widely applied to passenger cars, heavy equipment machinery and many other areas.
Having served the aftermarket of turbo for 20 years, HiLiQi has established itself as an industry-leading turbo manufacturer. Looking ahead, we strive to go further beyond that by continuously improving and innovating our turbo products and services to meet and exceed your expectations.
Self-improvement
Sincerity
Gratitude
Empathy
Our History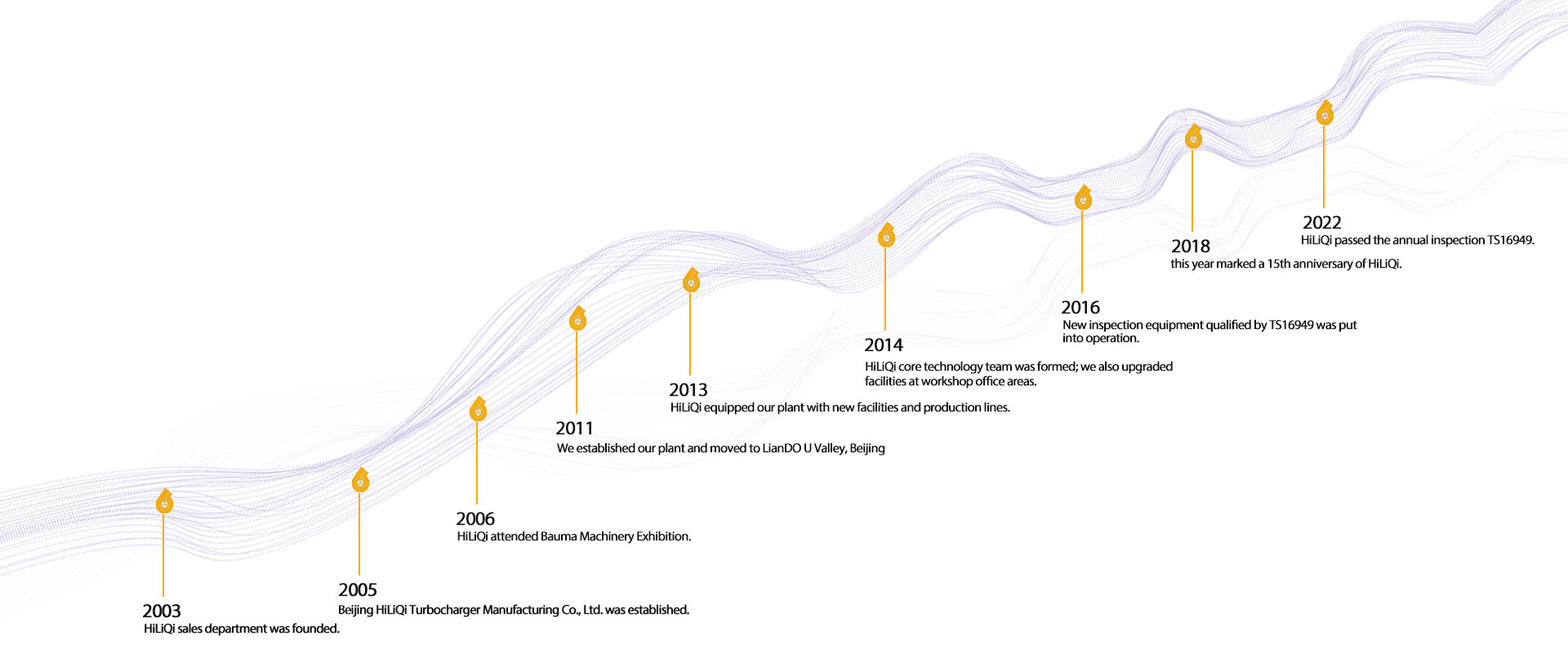 Offering reliable exchange turbochargers for the majority of popular engines
HiLiQi supplies more than 1,000 complete turbochargers of OE quality, covering over 20 world-renowned engine brands such as Cummins, Komatsu, Caterpillar, Daewoo, Detroit, Man, Mitsubishi, and Volvo. At HiLiQi, you're getting the finest-quality replacement turbochargers that are reasonably priced.
All manufacturer's names, numbers, symbols and descriptions are for reference only. It is not implied that any parts are the product of these manufactures. All trademarks are the property of the respetive manufacturers.